Committed to supporting businesses and executives in all aspects of labor law.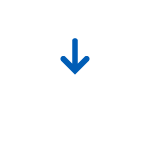 Commited to make the right decisions and defend them.
Understanding the situation to assess risks
By taking into account your objectives, your constraints, and the social climate of the company, we precisely assess the risks to collectively decide on the best strategy.
Defining a strategy together
We recommend the solution that best meets the company's interest, whether it involves a legal action, a principle positioning, or the search for a consensus.
Carrying and defending your decisions
We stand by your side to carry and defend your decisions to the end: facing staff representatives, the labor inspector, or before the judge, with the determination and tenacity that characterize the firm's lawyers.
Comprehensive expertise in employment law
Collective work relations
Management of the CSE and unions: elections / consultations / negotiations
Collective bargaining agreements / charters (teleworking etc.) / internal rules
Working time: diagnosis / drafting of the agreement / day packages
Remuneration: Annual Compulsory Negotiation / variable remuneration / professional equality
Individual work relations
Employment contract: drafting of specific contracts / special clauses (mobility / non-competition / IP)
Disciplinary procedure / termination of employment contract
Discrimination and moral and sexual harassment: prevention / investigation
Detachment / expatriation
Lending workforce
Advice to senior executives and corporate officers
Departure negotiation (package, taxation, communication)
Status (employment contract / corporate mandate)
Complex remuneration structures
Employment court litigation
URSSAF litigation (social contributions)
Collective litigation: expertise / PSE / summary
Professional elections
Unfair competition (CPH / Commercial Court)
Harassment and discrimination
Unfitness / work accident / occupational disease
Labor criminal law: working time / illegal work
Safety, hygiene and health at work
Prevention of psychosocial risks
Work accidents
Occupational diseases
Redundancy procedure for economic reasons / collective termination agreement
Closure / consolidation of sites
Conduct of job preservation plans / voluntary departure plans
Pre-acquisition, disposal or merger audit
Quality audit: analysis of practices / suggestions for improvement
Risk audit
Social Audit
Employee savings and shareholding policies
Our specific service offers
Raphaël Avocats develops offers on specific themes and topics. These offers reflect the tasks entrusted to us and those we can carry out for you. To find out what Raphaël Avocats can do for you, please consult our examples of targeted offers.
Alert / harassment: internal investigations
Negotiation of executive departures
Reorganization of TPE/PME/ETI companies
URSSAF control and litigation
Raphaël Avocats' practice has been recognized for many years by several professional guides.
Raphaël is ranked in 8 categories of the 2022 edition of the SOCIAL LAW guide from DECIDEURS
Raphaël is ranked in the 2022 edition of the LEGAL 500 EMEA guide
Isabelle Ayache Revah is distinguished in the 2023 edition of the Best Lawyers guide